About Us
The Committee on Accreditation for the Exercise Sciences was established in April 2004 under the auspices of the Commission on Accreditation of Allied Health Education Programs (CAAHEP).

The primary role of the CoAES is to establish standards and guidelines for academic programs that facilitate the preparation of students seeking employment in the health, fitness, and exercise industry. The secondary role of the CoAES is to establish and implement a process of self-study, review, and recommendation for all programs seeking CAAHEP accreditation.

Programmatic accreditation through CAAHEP is specifically intended for Exercise Science or related departments (Physical Education, Kinesiology, etc.) with a professional preparation tract designed for students seeking employment opportunities in the health, fitness, and exercise industry.
Exercise Physiology

13 Accredited Masters Programs

Exercise Science

64 Accredited Bachelors Degree Programs

Personal Fitness Training

5 Associates Degree Programs

Countries

International Accreditations
WHY ACCREDITATION MATTERS
It provides additional layers of approval to an existing exercise science program. It also makes it easier for prospective students and parents to choose the right program for them as the CoAES accreditation is outcomes based.
The Accreditation Process
Everything you need to know to get started.
REQUESTING ACCREDITATION SERVICES
---
To begin the process of accreditation for your program, simply complete the Request for Accreditation Services application on the CAAHEP website. Click here to go to the CAAHEP Request for Accreditation Services page, then select the profession from the drop down list that corresponds to your program (Personal Fitness Trainer, Exercise Science, or Exercise Physiology.)
This application allows the CoAES to formalize your intention and send you the complete set of self-study application materials. There is no obligation or cost associated with submitting these request forms.
The complete set of self-study application materials will be sent via email to the program director listed on the "Request for Accreditation Services" application once it is received by the CoAES.
STANDARDS & GUIDELINES
---
Click the links below to download the guidelines for your program.
Personal Fitness Trainer Standards & Guidelines
Exercise Science Standards & Guidelines
Exercise Physiology Standards & Guidelines
FREQUENTLY ASKED QUESTIONS
---
ANNUAL REPORT INFORMATION
---
If your program is currently accredited, an annual report is due to the CoAES one year from the date of initial accreditation on the original letter from CAAHEP.
There are two sets of fees due annually to start and maintain accreditation. An Annual Institutional fee of $550 is due to CAAHEP each year. The invoice will be sent from CAAHEP and this fee should be paid directly to CAAHEP. In addition, an Annual Fee of $500 per accredited progam is due to the CoAES each year on July 1st. An invoice will be sent 45 days prior to the due date.
For questions about the annual report, annual fees, or to request an invoice, please email the Director of CoAES.
The Annual Report Instructions and Annual Report forms can be downloaded below:
2020 CoAES Annual Report Instructions & Forms
CoAES Board
Ben C. Thompson, PhD, FACSM, ACSM-EP
CoAES Chair
Metropolitan State University of Denver
Dept. of Human Performance and Sport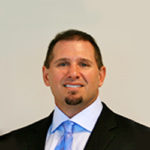 Brian Biagioli, EdD
National Council on Strength & Fitness (Sponsoring Organization)

David C. Berry, Ph.D., MHA, AT, ATC, ATRIC, CKTP, GT-Certified, ROT
American Red Cross
(Sponsoring Organization)

Ian Montel, MS, NASM-CPT, CES, PES
Product Manager
National Academy of Sports Medicine (Sponsoring Organization)

Jerry Purvis, MS, RKT
American Kinesiotherapy Association (Sponsoring Organization)

Todd Galati, MA
American Council on Exercise
(Sponsoring Organization)
Senior Director, Standards & Practice Advancement

Francis Neric, MS, MBA
American College of Sport Medicine (Sponsoring Organization)
National Director of Certification

Kristen Dempsey, MS, ACSM-RCEP
Practitioner Member
Clinical Exercise Physiologist
Newton-Wellesley Hospital
Gregory Ferenchak, PHD, EdD, RT (R)(QM)
Non voting/CAAHEP/CoAES Liaison
Dean, Health Occupations
Paris Junior College

Carol Cole, MS, ACSM HFD
At-Large Member
Sinclair Community College
Exercise, Nutrition & Sport Sciences

Susan Muller, PhD, MCHES, CEP
At-Large member
Salisbury University
School of Health Sciences

Walter R. Thompson PhD, FACSM
At-Large Member
ACSM Fellow
Georgia State University
Dept of Kinesiology & Health

William Coale
Director of CoAES
Get in touch
You can contact the CoAES Program Coordinator with any questions you have about the accreditation process.